His Hill College Ministry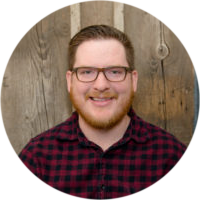 I am Pastor Ben, overseer of His Hill on the campus of WNCC. It is my passion to see students become leaders who have character and integrity. These characteristics are best taught through God's Word, so we spend time learning what it means to live the lives God intended for us to live. If you are of college or career age, we would love for you to join us Monday nights in Conestoga as we grow together!
Monday Nights
While school is in session, His Hill meets at 7:00 on Monday Nights in Conestoga Hall on the WNCC campus. Join us for fellowship and learning from God's Word.
Sunday Mornings
Between the two Sunday services, college and career students meet during the Life Group hour (9:30 – 10:30) at Mitchell Berean Church to encourage each other and grow together.